Quality Management Systems Consultancy
Get advice on implementing an ISO 9001:2015 management system
Environmental Management Systems Consultancy
Get advice on implementing an ISO 14001:2015 management system
Health & Safety Management Systems Consultancy
Get advice on implementing an ISO45001 2018 management system
Integrated Management Systems Consultancy
Get advice on how to integrate your management systems into a complete, streamlined and cost effective single business system
CONSULTANCY
Balkwell Ltd can offer a range of consultancy advice in a variety of disciplines covering Quality, Environment and Health and Safety management systems and associated areas. We specialise in the integration of Management Systems which can only be achieved if the consultants are experienced and have a deep knowledge of the effects of combining systems in differing disciplines.
Balkwell Ltd's highly experienced staff collectively has over 75 years of direct management system experience providing your organisation with an abundance of knowledge.
Our approach to relationships and client interactions allow us to implement management systems or mentor organisations on Quality, Environment and Health and Safety issues to improve performance, compliance, exploit new opportunities and achieve overall organisational objectives.
Due to a high level of Certification Body Assessments carried out on clients management systems and direct involvement with 10 Certification Bodies, we know exactly what is required.
Balkwell Ltd's client base ranges from large Multinationals to family owned SME's, diversity is our strength.
Some Other areas we provide consultancy Services
BS8555
ISO 22000 Food Safety
BS7799 / ISO 17799 Information Security
PAS 46 Loyalty
Complaints Handling
Business Continuity Management
Plus many other areas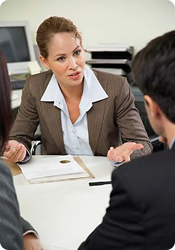 Balkwell Ltd is a leading service provider in the design, development and implementation of management systems and international standards.