Internal Audit
Balkwell Ltd can provide cost effective Internal Auditing. Subcontract your Internal Audit to us and release your employees valuable time.
Why not leave it to the experts?
Certification Audit
Our Lead Auditors carry out certification assessments with 10 different Certification Bodies worldwide. If you are a Certification Body, Balkwell Ltds highly experienced assessors can assist you.
Gap Analysis / Pre-Assessment Services
If you are preparing for the implentation of a management system, the initial Certification Assessment or an on-going surveillance visit and want to make sure you've got it right before hand, this service is for you
Event Compliance Audit
Ensuring that at all stages of live events, preparation, operation and after event activities are managed safely and effectively.
AUDIT & ASSESSMENT
Balkwell Ltd is a name synonymous with world class auditing. We can, and do, provide an excellent service across all levels and types of audit with our core areas namely:
Certification Audit
Internal Audit
Gap Analysis
Event Compliance
Audits are intended to act primarily as a methodology to add value and evaluate the effectiveness of processes, aspects, and situations against specific requirements such as International Standards, stakeholder requirements or legislation to name a few examples.
Part of our core business is servicing 10 Accredited Certification Bodies with unparalleled Audit resource and our repeat business with these speaks for itself.
This external third party Assessment is an opportunity for evaluation, measurement and learning for management, so that the degree of implementation and effectiveness of the Management System may be determined and that corrections may be made as required or improvements made where deemed appropriate. It offers a proof of your commitment to quality, environment, health and safety or social responsibility and, as a benchmark, allows you to measure your progress towards continual improvement of organisational performance.
The same level of expertise can also be provided to you through a Gap Analysis, Pre-Assessment, Event Compliance or Internal Audit.
As in any organisation, the strength of personnel is its strongest asset; here at Balkwell Ltd we are no different. Balkwell Consulting recruits, trains and develops professional audit personnel, who perform these Audits. Balkwell Consulting utilise the ISO19011 International Auditing Standard and are also qualified within the requirements of various Accreditation bodies.
Whatever Audit type you require you can be assured that Balkwell Ltd can provide the skill, technical knowledge, experience and evidence that your organisation requires to surpass your expectations.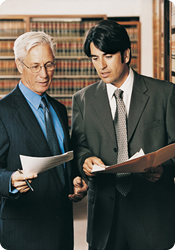 With over 17 years direct Certification Audit experience Balkwell Ltd know exactly what the certification bodies require making it easy for us to guide you through the successful implementation of your desired standard